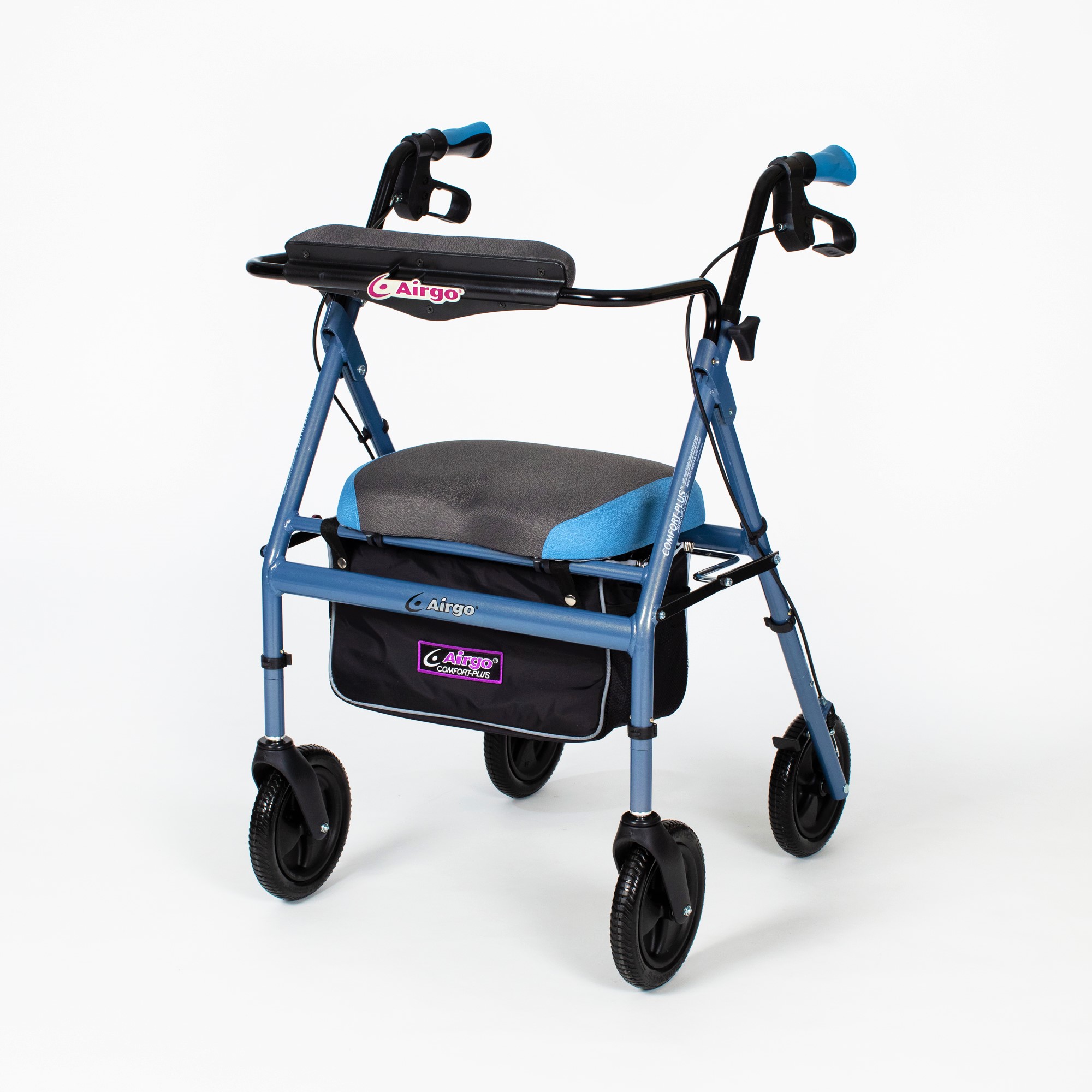 Airgo Comfort Plus XWD Rollator Iredescent Blue
The Ergo-Back has high density foam cushion with laminated memory foam on top to provide unrivaled seating comfort. Its unique design distributes weight effectively across the entire surface, reducing average pressure measurements by as much as 70% over most rollator seats.
XWD: Extra-wide frame and seating.
Width between handles 19 inches.
Ergo-form handgrips fit more comfortably and place your hand at a natural angle for comfort and better brake access.
Dual height frame technology. Standard height 22.5" and hemi height 19.5" in one frame. Fits people from 4'3" to 6'2".
8" Wheels.
Seat size 16"w x 16"d
Ergo-Seat and Ergo-Back with memory foam for enhanced comfort.
Extra large, soft basket under the seat allows for more storage and doesn't need to be removed when folding.
Easy-to-activate brakes.
Locks in open position for added safety and in a folded position for more convenience.
Comfort grip non-marring wheels offer better grip on carpet with solid mags for easy cleaning.
Reflective trim for added visability in the dark.
The handgrips come with built in reflectors for more safety in the dark.
Tool-free set up.
Max. weight 400lb (181kg)
Lifetime Warranty on frame.
5 year warranty on brake handles.
90 day warranty on other parts and components.