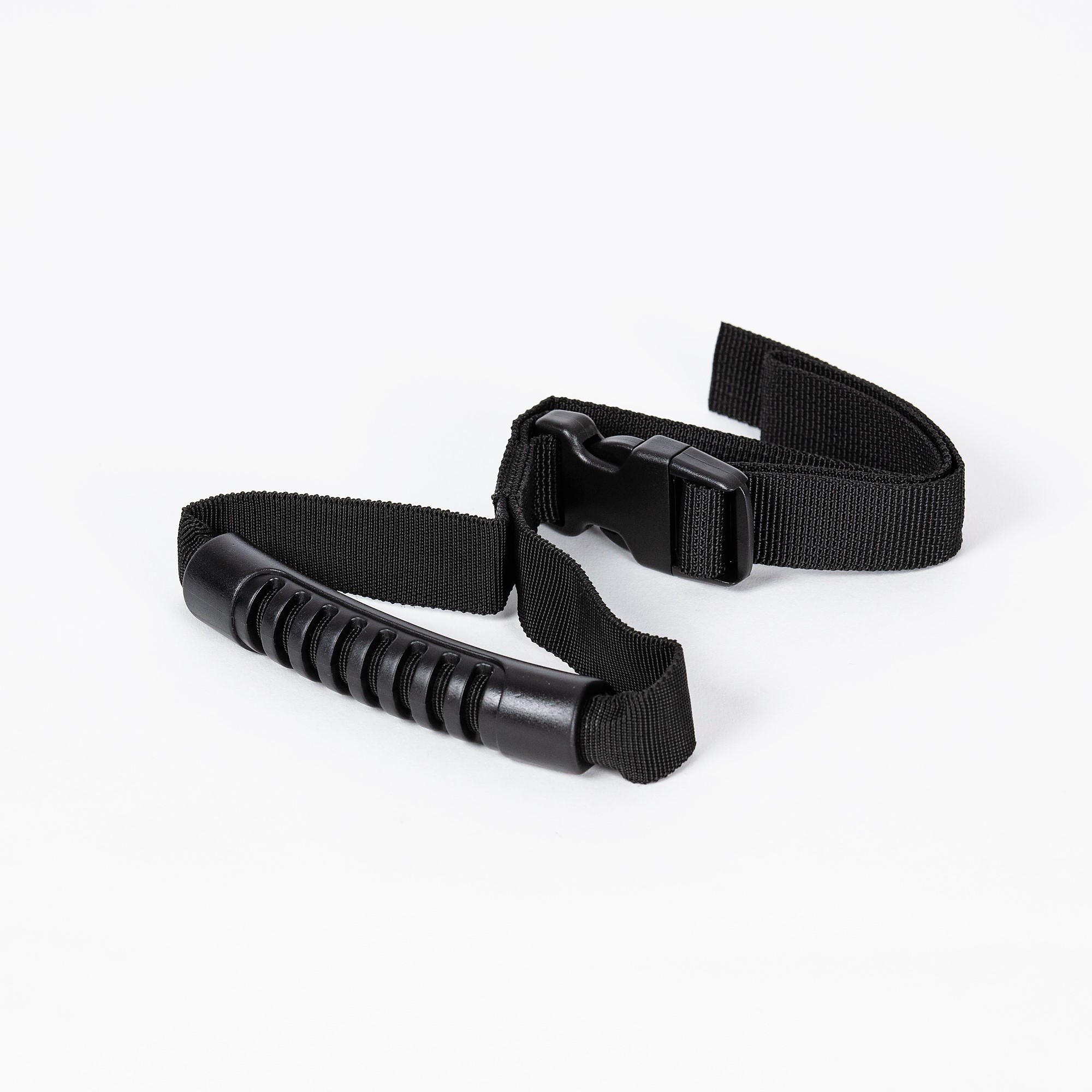 Car Caddie
The Car Caddie makes it easier to get in and out of the car. Simply roll down your window and attach the Car Caddie to add an extra support handle on any door of the car.
With a figure-eight style strap constructed of nylon, the loop secures around the car door window frame and adjusts to varying heights of vehicle windows. The cushioned grip handle is more comfortable for arthritic hands to hold. The sturdy strap provides security and assistance while entering and exiting the vehicle.
The Car Caddie does not require permanent installation and can be easily transferred for use in other vehicles. The strap is intended to act as a means for balance and support, and is not intended to carry the full weight of an individual. Maximum weight capacity 110 kg.