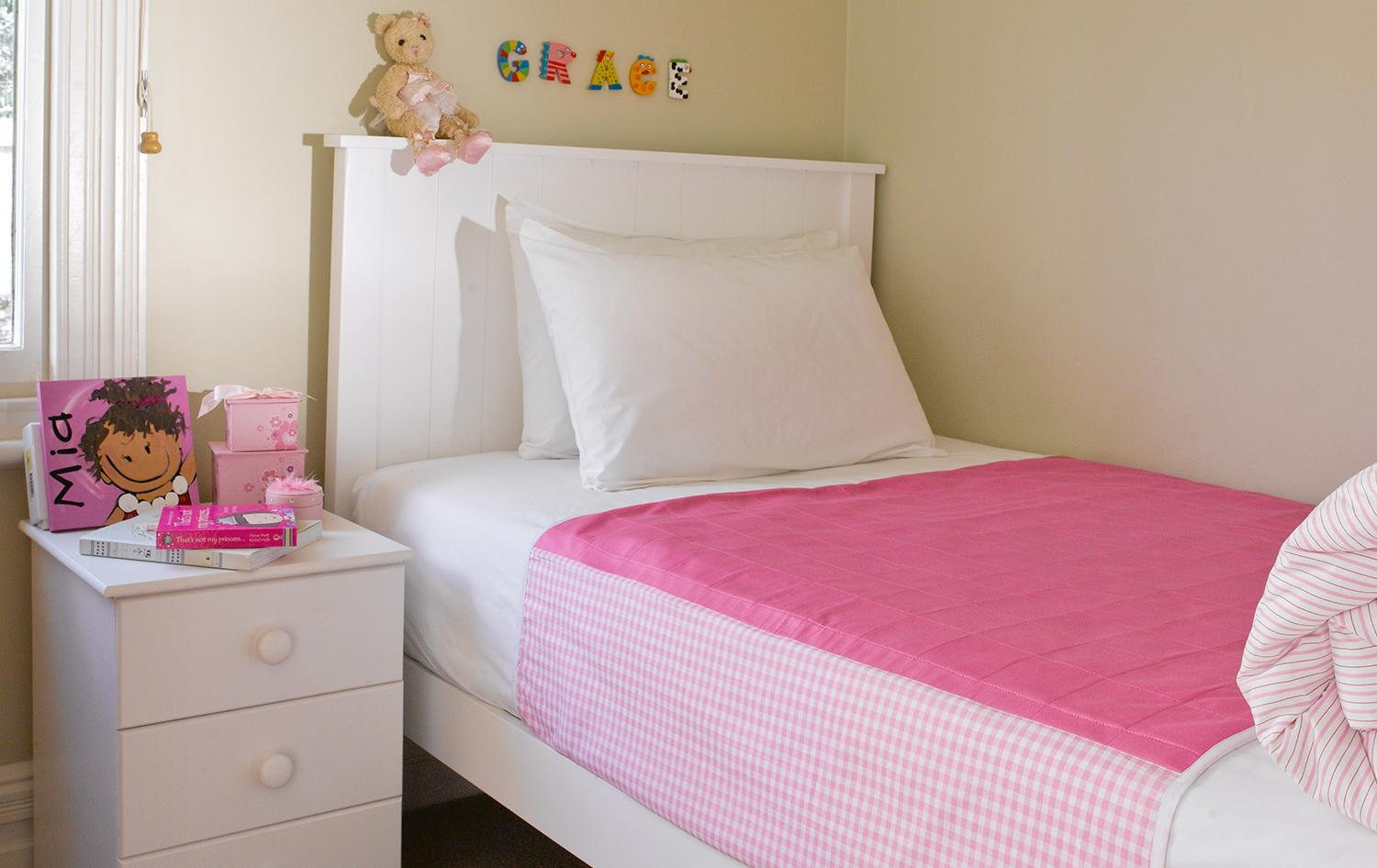 Large / King Single Brolly Sheets- Pink
Our Brolly Sheet Bed Pads are the ultimate in comfort made with a 100% soft cotton top.
Our innovative technology for the middle layer is both quiet and breathable, while still maintaining its super absorbent qualities holding up to 2 litres.
They are simply fabulous, saving you time, money, loads of laundry and above all your sanity!
Brolly Sheets come in all sizes, wings & no wings, sold separately or in money saving value packs and all in a range of fabulous colours.
Brolly Sheets are simple & easy to use …. Just place your Brolly Sheet on top of the fitted sheet and tuck the wings in under the mattress.
This provides an excellent layer of protection to keep the bottom sheet, mattress pad & mattress dry.
Please wash prior to use as this will soften the fabric and increase the absorbency.