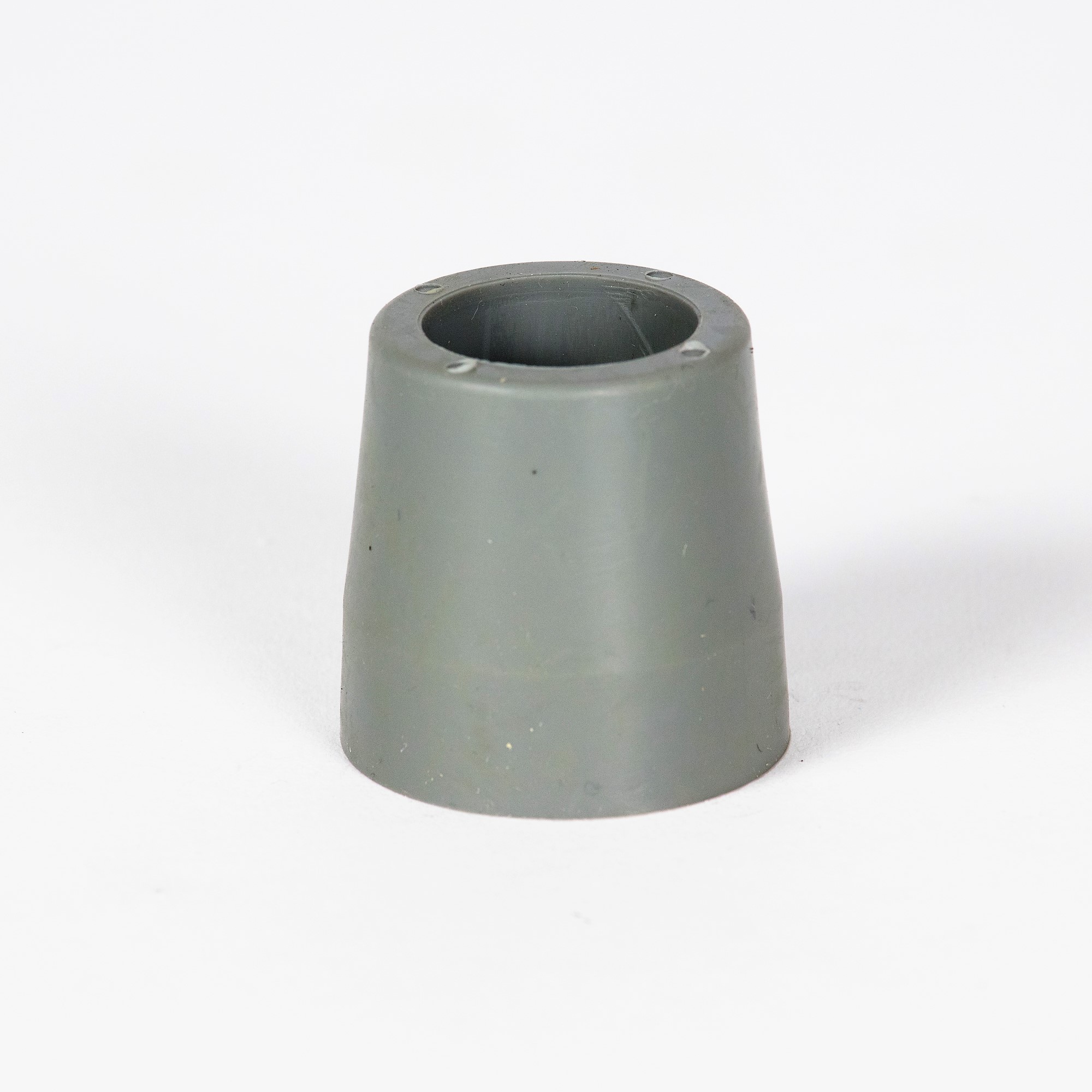 Rubber Ferrule for Walkers 25mm
The tip is one of the most important elements of a walker or rollator as they have to stick to the ground, making it safer, avoiding falls and other incidents and providing better balance.
There rubber ferrules are used in walkers and rollators.
It's manufacturing material is rubber and they come in measurements of 22, 25 and 28 mm.
The most common measurement is 25 mm.
These ferrules are reinforced with a metal washer inside the base, which prevents the crutch tube damaging or piercing its interior.